Photothermal is an industry with a higher threshold than photovoltaic technology and less environmental pollution, which can be called the "crown in the crown" in the field of new energy. CSP is widely optimistic because it has a relatively high utilization efficiency and strong stability of solar energy. It not only can be well combined with traditional fossil energy, but can also be equipped with energy storage devices to make up for new energy output such as wind power and photovoltaic power generation. Unstable and discontinuous defects have the advantages of low cost, zero pollution, high stability and continuity, and are suitable for grid-connected power generation.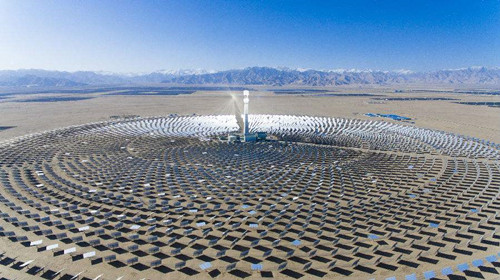 In the field of CSP, whether it is tracking system equipment that tracks sunlight, or various auxiliary equipment that requires high automation accuracy, high-reliability and safety sensing technology solutions are required. If the collector is fixed, the mirror surface is fixed in a certain direction in the sky, and it will not be biased as the sun moves, which will waste a lot of heat resources. To increase the unit light intensity of sunlight shining on the solar reflector, the inclination sensor plays a very important role.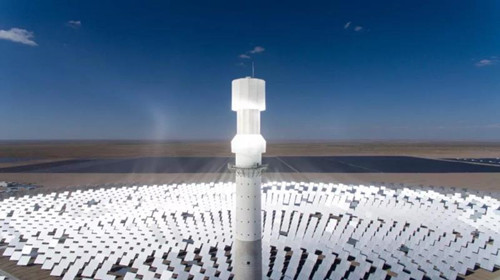 Bewis use inclination sensors and mechanical devices to track the sun. The inclination sensors with small temperature drift, high accuracy and reliable performance can help CSP systems get rid of the limitations of external conditions such as geography and weather conditions. Automatic angle correction, high running accuracy, and stable and reliable operation. Can be used for trough, tower, butterfly, Fresnel and other collector projects, has been widely recognized by users at home and abroad.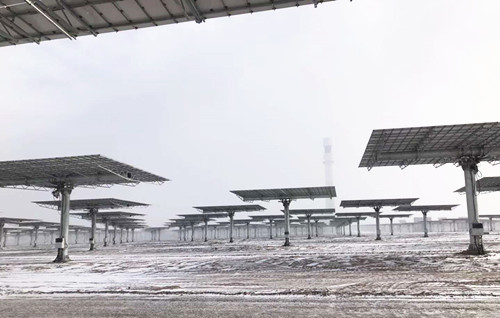 The 50MW CSP project of Luneng Haixi officially put into operation, and it has become the tower CSP station with the longest heat storage time in the country and continuous and stable power generation for 24 hours. The design, product technology and standards of domestic CSP systems Standards play an important role in demonstration.
The EPC general contractor is Shandong Electric Power Construction Third Engineering Co., Ltd. This project has an annual designed power generation of 160GWh, a molten salt tower technology route, and a 12-hour molten salt energy storage system, equivalent to a capacity of 1400MWh. The heat absorption tower is 188 meters high, with a total of 4,400 heliostats and a single mirror surface of 138 square meters, all of which adopt advanced global technology.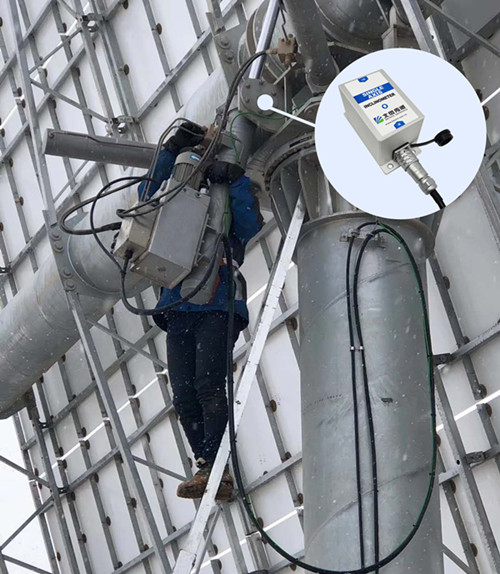 Bewis Sensing has signed a cooperation agreement with Shandong Power Construction Third Engineering Co., Ltd. (hereinafter referred to as Power Construction Third Company), which will provide all inclination sensor products for the 50MW tower photothermal project of Luneng Haixizhou developed by the latter.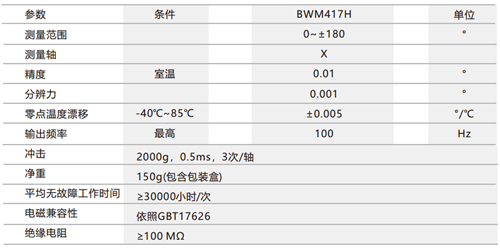 No.3 Power Construction Company carried out rigorous testing on Beiwei's sensing products for up to one year. At the same time, it compared the indicators of more than 30 manufacturers at home and abroad and visited the Bewis company's R & D headquarters and production plant several times. The BWM417H produced is matched with the on-site machinery to achieve accurate tracking of the sun and guarantee the development of large-scale new energy.