Recently, BWSENSING has obtained the ISO26262 road vehicle functional safety certification issued by TÜV Rheinland. This marks that BWSENSING's integrated navigation, IMU inertial measurement unit, micro inertial navigation, inclination sensor and other products widely used in the automotive field have reached the highest standards for global road vehicle safety performance.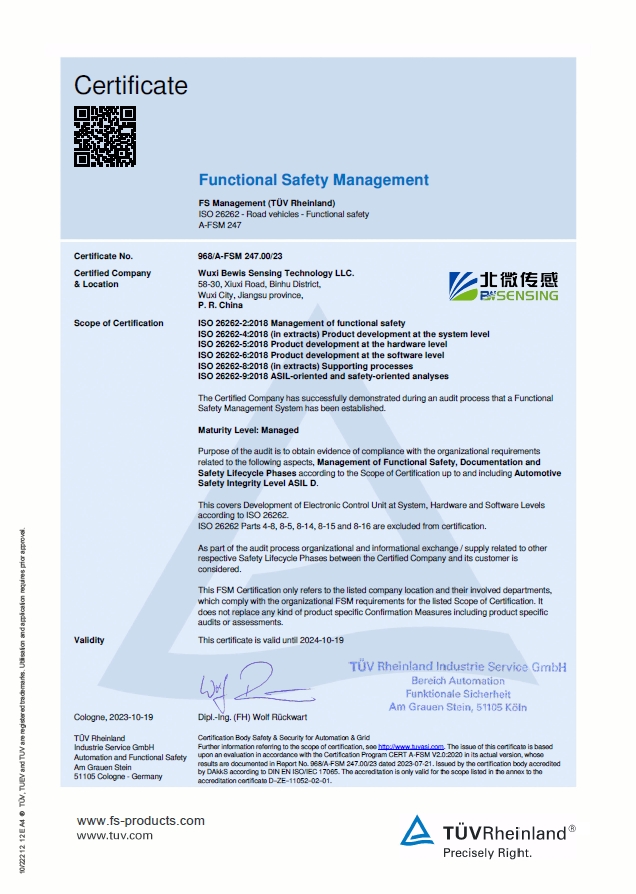 ISO26262 is an international standard covering the entire automotive electronic system development life cycle. Its main purpose is to ensure the safety performance of automotive electronic systems to prevent potential dangers and accidents. By obtaining this certification, BWSENSING has demonstrated its outstanding technical strength and commitment in the field of safety, providing users with excellent safety performance and reliability.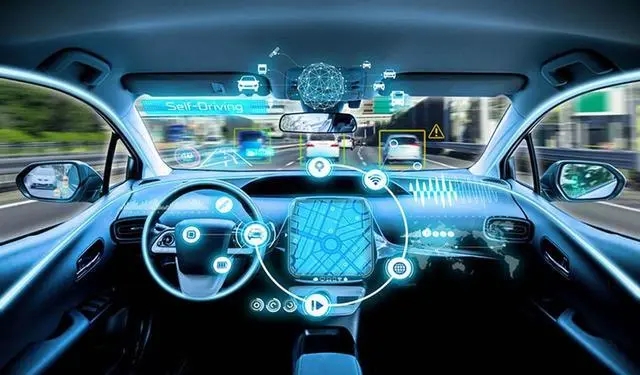 Dr. Shi, Chief Technology Officer of BWSENSING, said: "Obtaining the ISO26262 certification issued by TÜV Rheinland is recognition of BWSENSING's continued innovation and quality excellence in the automotive field. We have always been committed to providing customers with the safest and most reliable inertial sensing products and solutions, this certification is the best proof of our efforts. In the future, BWSENSING will continue to invest more resources to promote innovation in the field of automotive intelligent driving and provide global customers with more advanced and safer product."
The successful passing of the certification marks that BWSENSING's technical strength and quality management level in the field of intelligent driving have been internationally recognized, and will also provide strong support for the further expansion of its products in the global market. BWSENSING will continue to provide excellent products and services to the global automotive industry with safety, innovation and reliability as its core.