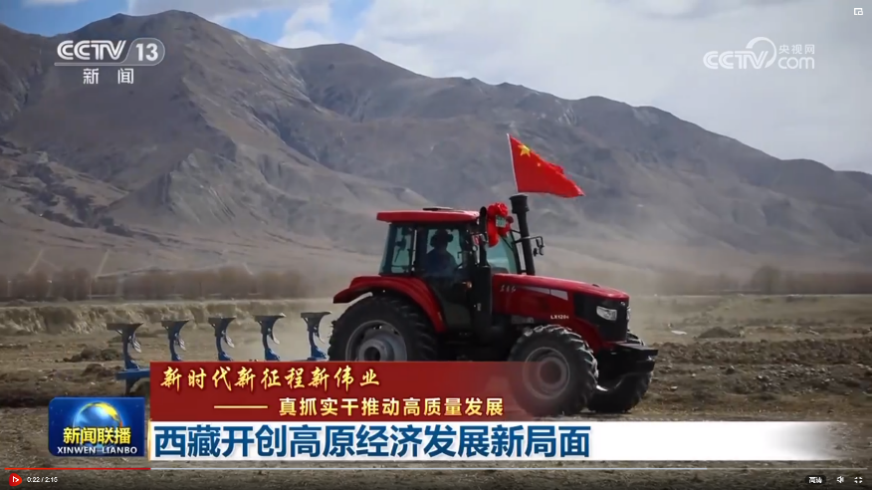 According to the report, "Shigatse is a large agricultural city in Tibet, and the yield of highland barley accounts for nearly half of the total production in the entire region. In this spring ploughing, Shigatse installed digital sensors on all agricultural machinery in the city to use big data analysis to guide the production of spring ploughing." This digital sensors can monitor the trajectory, area, and quality of agricultural machinery operations.
In order to promote the digital transformation of agriculture and animal husbandry, "Shigatse established a big data platform for highland barley production in this year. Based on digital technologies such as IoT and blockchain, it covers the main core businesses of highland barley planting, seed tracing, agricultural machinery management, and product sales, effectively promoting the quality and efficiency of barley production." (Source: CCTV News)
At the same time, "Tibet has launched experimental projects to develop modern technology systems for highland barley, yak, and pasture, promoting intelligent agriculture. Based on stable production and supply, a group of high starting point and influential key enterprises are being concentrated to cultivate to promote food production stability and achieve a higher yield. The total output of agricultural and animal husbandry products is expected to stabilize at more than 100 million tons this year, with a total industrial output value of over 7.5 billion yuan." (Source: CCTV News)
BWSENSING has been committed to leading the development of global inertial sensor market since its establishment in 2010, focusing on inertial sensor technology and achieving a better IoT world. It independently develops and produces products such as Beidou integrated navigation system, inertial navigation systems, angle sensors, AHRS, electronic compasses sensor, fiber optic gyroscopes, and other products that can fully meet the needs of various inertial attitude measurement with high-precision positioning. It owns core technologies in hardware design and packaging, as well as multi-sensor fusion algorithms. Its products cover intelligent driving, IoT structure monitoring, and automation fields.
From 2021, BWSENSING has developed related sections for intelligent agriculture and launched related sensor products to help the agricultural market achieve digital transformation. The agricultural grader produced using the inclinometer BW-VG55 developed by BWSENSING is better than laser-sensing agricultural grader machines and GNSS-guided agricultural grader machines in terms of signal data stability, reducing the cost and improving the efficiency of agricultural leveling with the height error of leveling can be controlled within ±2.5CM.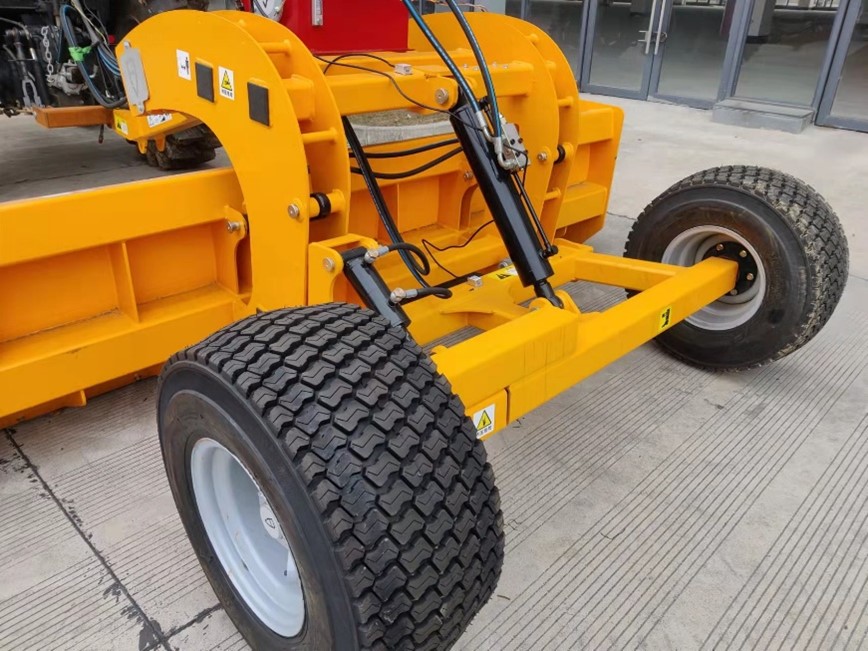 (Related product pictures of BWSENSING)
The inclinometer BW-VG225 developed by BWSENSING for tractor body attitude control has also been mass produced. The BW-VG225 maintains good accuracy and stability even in high-altitude, high-temperature, and steep terrain, and can be used to measure the dynamic angle of harvesting machines. It reduces the impact of ground vibration on products while improving the accuracy of the harvesting machine and reducing user costs.
In the future, BWSENSING plans to invest in the development of agricultural plotters due to the low accuracy of current agricultural plotters in the market. By incorporating the iMU sensor and RTK data fusion algorithm, the agricultural plotter can achieve a 60-degree inclination and an accuracy of ±2.5cm in latitude and longitude.
In 2023, "Tibet will launch 30 industrial digital transformation projects, build a number of digital workshops and intelligent factories, and build a cloud platform for more than 300 enterprises to promote the development of high-quality and efficient economic development in the highland area." (Source: CCTV News)
BWSENSING will also support the development of intelligent agriculture in the future. The widespread application of sensors can achieve real-time monitoring and management of agricultural production throughout the entire process, achieving automation, intelligence, and efficiency in agricultural production, thus improving the efficiency and quality of agricultural production.